#1 Bed Bug Exterminator In Dallas-Fort Worth, Texas
Our Bed Bug Heat treatment can eliminate all stages of bed bug life in A SINGLE treatment. While being in service throughout the years, Texas Bed Bug Experts have developed the best bed bug extermination techniques that can help you get back to a happy and bed bug-free life. Our services include heat and organic spray treatment to ensure that all bed bug traces are being eliminated.
Trusted Bed Bug Exterminator In Dallas-Fort Worth, Texas
Our services offer various affordable and effective bed bug control plans to cover your needs all year round. Locally operating in Dallas-Fort Worth, TX and in the neighboring area—Texas Bed Bug Experts were born and to do the job with a true compelling passion to kill all the bed bugs in your home!
6 Bed Bug Prevention Tips In Dallas-Fort Worth, TX
1. Secure clean storage – Bed bugs love to dwell in cracks, crevices, and sheets. Make sure that your unused sheets are stored in a sealed and secured closet or container to avoid bed bugs or dust mites from living in them.
2. Regularly clean your bed – Make no room for dust mites, spiders, or even bed bugs to linger especially on your bed where you and your loved ones sleep. Deep cleaning the concealed areas under your bed quarterly can make a huge difference in keeping pests away from your room.
3. Hot cycle laundry and bed sheets – For bed bug-affected areas or if you just want to avoid bed bugs lingering in your sheets, a pro tip would be hot cycling your laundry. Bed bugs and their nymphs won't be able to stand the heat for long.
4. Vacuum and clean your carpets and furniture – Aside from the cracks and crevices in your bed, the walls, or bedside lamps, bed bugs can mostly linger in your furniture and carpets. They like to dwell in tight openings where they can fit ideally. Vacuum and inspect for bed bug infestations in those areas.
5. Check your luggage and stuff when traveling – Most bed bugs are acquired during travels. You never know if the buses, trains, or even hotels have bed bugs. Most of them can hitch on luggage, shoes, clothes, or any imaginable object where they can fit in. Inspect and disinfect when you reach home for safety purposes.
Seek professional help – It is not a walk in the park to have bed bugs at home where you and your loved ones sleep and take refuge. Texas Bed Bug Experts are licensed and insured to perform one single bed bug treatment that can wipe off and eliminate all bed bugs' life traces including their nymphs. You can sleep easy now.
Why Choose Texas Bed Bug Experts?​
Over 10 Years of Experience Killing Bed Bugs!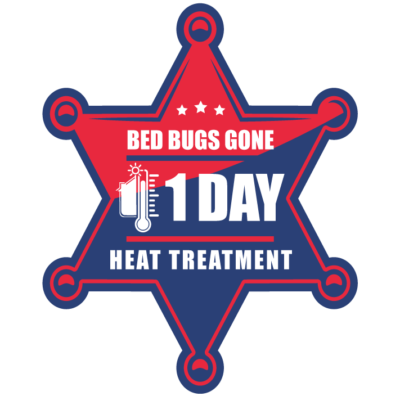 1-Day Single Heat Treatment​
Save money, time, and energy by eradicating all bed bug life stages in just 1 single heat treatment — guaranteed and safe.​ We only offer the most effective way to kill bugs and eradicate the infestation for good.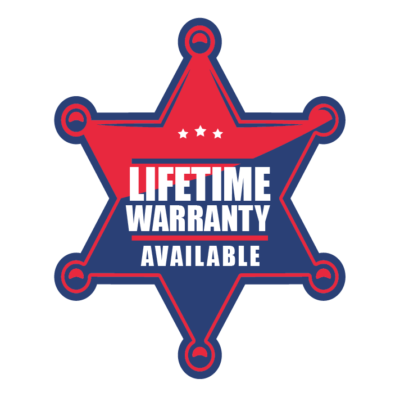 Lifetime
Warranty​
We offer only the best bed bug warranty in the pest control industry. And you have the option to upgrade to Lifetime Warranty! Our promise: a bed bug-free environment for you. Trust the experts and sleep soundly, knowing your infested area problems are in capable hands.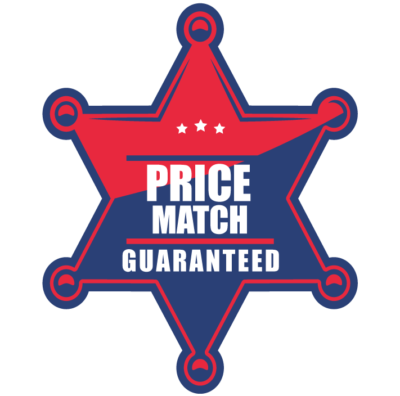 Best Price Guarantee​
Texas Bed Bug Experts provide an incredibly affordable solution as we only guarantee the best prices in the market. Rest assured, our bed bug treatment services won't break the bank. We will beat or match the quotes from our competitors, as your satisfaction matters. Experience quality without compromise today!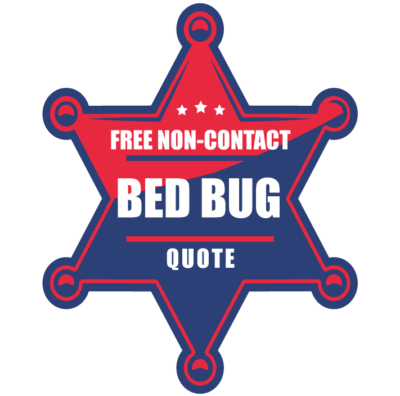 Free Non-Contact Bed Bug Quote​
As the leading bed bug exterminator in Dallas-Fort Worth, TX, we prioritize your comfort and safety. Experience our accommodating approach to help you with your bed bug concerns. Call today for a FREE no-obligation and non-contact quote. Talk directly to the owner, Cody, today!​
More Reasons To Trust Our Bed Bug
Experts in Dallas-Fort Worth, TX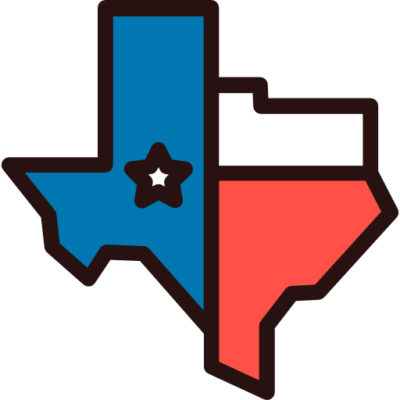 Locally Owned & Operated​
We are proud to be locally owned and operated versus being part of a large corporation or franchise group. This gives us the ability to serve you better!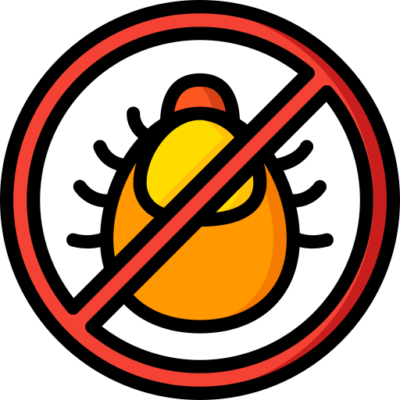 Single Bed Bug Heat Treatment​
We use the most advanced technology when it comes to killing all life stages of bed bugs using Heat Treatment.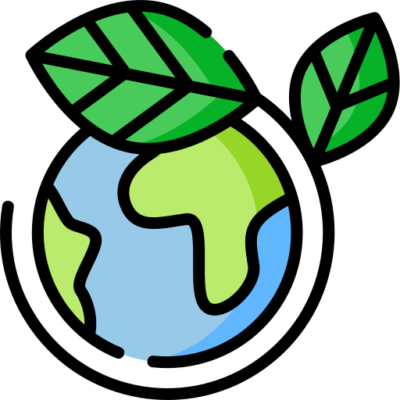 Eco Friendly​
Heat uses FAR less if any chemical residual. That is better for the environment and your property.
Most Advanced Technology​
We don't joke about pesky immature bed bugs around here. We only use the most advanced heat treatment technology that has been giving us the BEST results throughout our professional years.
Friendly & Professional​
Cody, the founder of Texas Bed Bug Experts, has over 10 years of experience killing bed bugs. All technicians undergo extensive training both in the classroom and on the job.
Same Day Services​
We understand that getting bed bugs is considered an emergency. While we make sure you get a better night's sleep, our services can be booked the same day.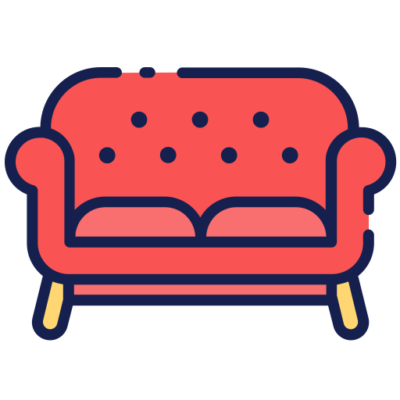 Save All Your Furniture​
No need to throw your furniture and other prized possessions. Our Heat Treatment Technology will penetrate in every nook and cranny—and won't be forgiving to all bed bug life stages.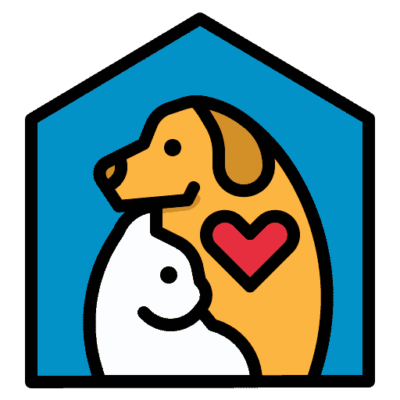 100% Family & Pet Safe​
We have integrated some of the most advanced bedbug control technologies currently available to eliminate bed bugs safely and reliably.
Our Customers Can Tell!​
Your Feedback Matters​
We Remove Bed Bugs Discreetly!​
We Don't Advertise In Your Driveway!​
Your Privacy Is Our Priority. We know that eliminating bed bugs can be very frustrating, and we understand that some neighbors may get the wrong idea and freak out. We try our best to be discreet and professional with all of our bed bug treatments at all times. We may even be mistaken as an HVAC company in some cases.​
However, you're not alone in this struggle! Many residents across Texas face the same issue, and it's good to note that having bed bugs doesn't reflect anything negative about your home or property. It simply means you were exposed to these unwanted pests from elsewhere. Timely intervention is crucial, as the longer an infestation persists, the more challenging it becomes to handle with DIY methods. That is where our dedicated team of Bed Bug Exterminators steps in to help.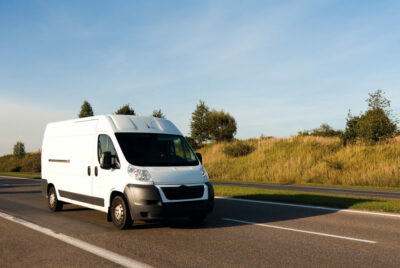 Bed Bug Extermination​ Options
Complete Bed Bug Treatment Options
The range of treatment options is vital to combat bed bug infestations effectively. Treatment options must be flexible to suit various living spaces and environments of infested areas. For instance, non-chemical treatments become essential alternatives in places where chemicals cannot be used, such as hospitals or childcare facilities.
A comprehensive treatment plan combining different techniques, such as chemicals and heat or steam treatments, can significantly increase the likelihood of effective bed bug removal in all stages.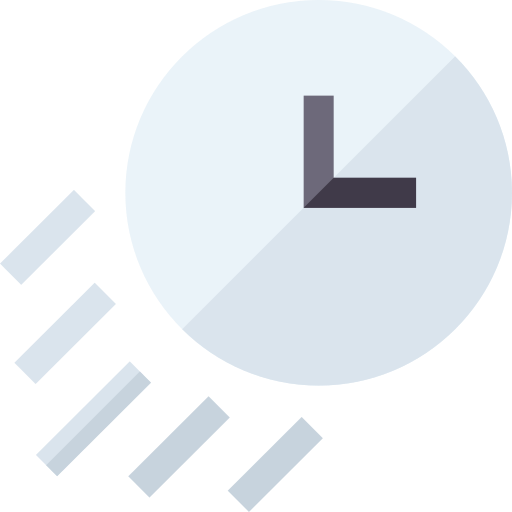 1-Day Fast! Heat Treatment
Heat treatment kills all stages of a bed bug's life during our 1-day treatment process. You don't have to sleep another night with these bed bugs.
○○○○○○
• Bug-Free in One Treatment
• Kills All Bed Bug Stages
•100% Family & Pet Safe
• Save Furniture & Mattress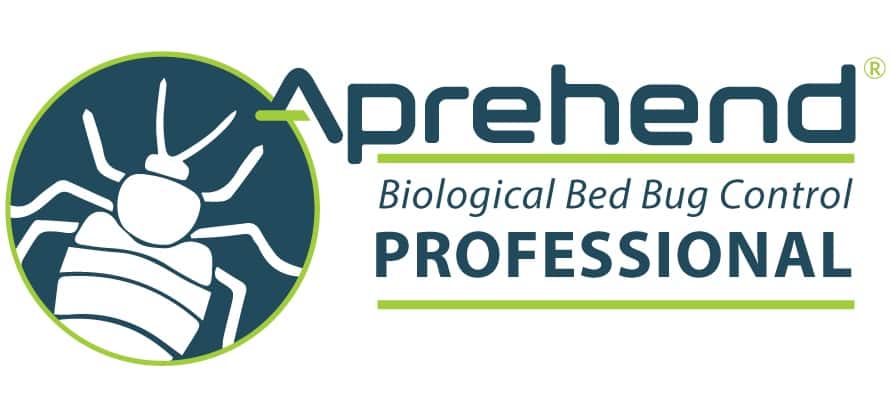 Bio & Eco Friendly Treatment
Natural fungal spores are applied in a proprietary formulation in this treatment. Due to its excellent long-term activity, Aprehend® provides three months of protection.
○○○○○○
• Affordable & Effective
• Kills All Bed Bug Stages
• 100% Family & Pet Safe
• Long Lasting Residual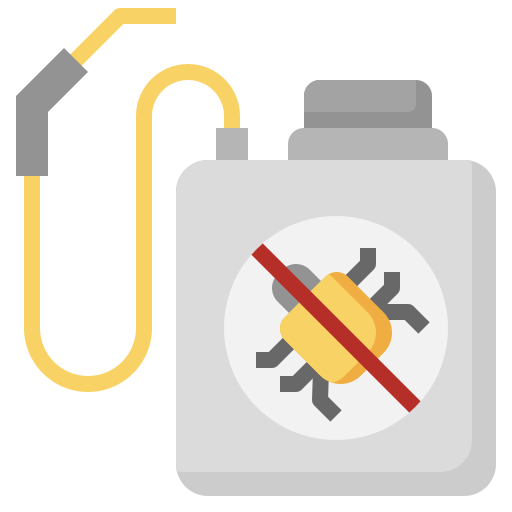 Conventional
Treatment​
Our conventional treatment starts killing in 5 minutes & lasting for up to 30 days. It is designed to kill all of a bed bug's life stages.
○○○○○○
• Most Affordable
• Kills for 30 Days
• 100% Family & Pet Safe
• Small Treatment Friendly
Treatment Process in 3 Steps
Step #1
Free Estimate Over The Phone
You can ring us over the phone and one of our professional exterminators will provide you with free consultation including a free estimate prior to your appointment.
Step #1
Step #2
Full Prep And Single Heat Treatment Operation
Our professionals will prepare your house and equipment prior to blasting full heat treatment that can kill all bed bug life stages in one single treatment. We got everything covered for you.
Step #2
Step #3 The End!
Sleep Tight, No More Bed Bugs Tonight!
While we make sure that there are no longer traces of bed bugs with our warranty, we can assure you that most of our treatment processes only require 1 single reliable heat treatment.
Step #3 The End!
Dallas-Fort Worth Area's Leading Bed Bug Exterminator
No more restless nights. Our bed bug professionals are certified, highly skilled, and constantly trained with the latest and most effective techniques. You can finally remove bedbugs for good with the most advanced Heat Treatment Technology. Our bed bug heat treatment guarantees the elimination of all life bed bug life stages including oval eggs, nymphs, and adults.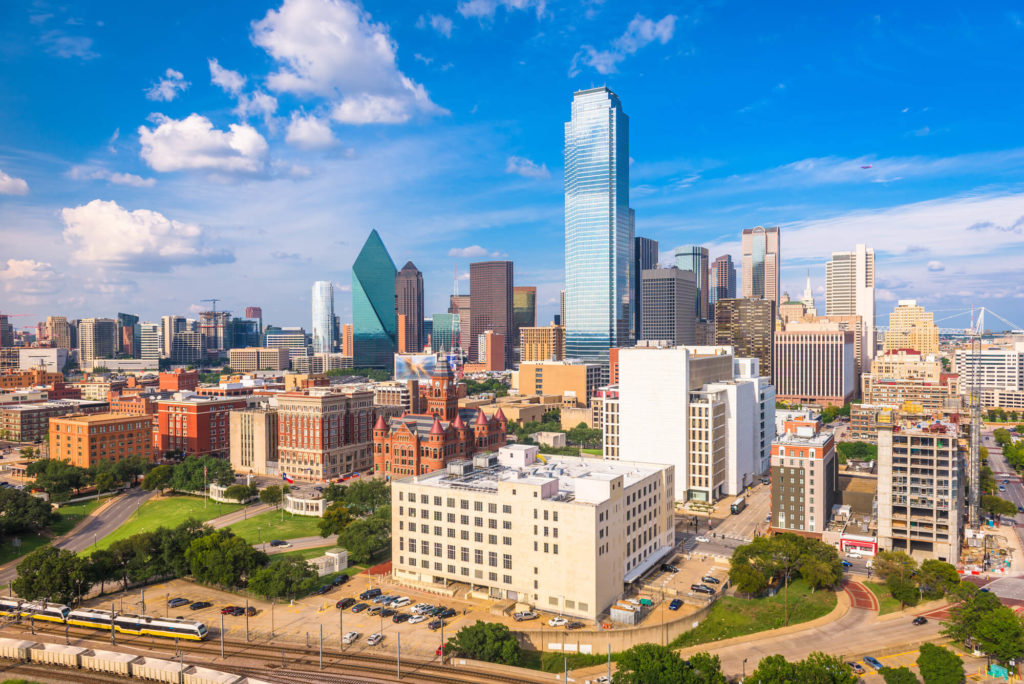 There are several reasons why they are becoming more common today. Some of these reasons are enumerated below:
Increased Global Travel: With the rise in international travel, bedbugs are adept hitchhikers and can easily climb onto luggage, clothing, and other belongings, allowing them to spread quickly across cities and even countries.
Resilience to Pesticides: Over time, bed bugs have developed resistance to many commonly used pesticides, making it more challenging to eradicate them through traditional methods.
Lack of Awareness: Many people are unaware of the signs of a bed bug infestation or how they spread. This lack of awareness can lead to delayed detection and treatment, allowing bed bugs multiply quickly.
Increased Urbanization: As cities become more densely populated, the likelihood of an infestation spreading from one location to another increases. These bugs thrive and are commonly found in areas with a high concentration of people and may quickly move from one building to another.
Second-Hand, Moving Furniture & Clothing: Infestations can be unknowingly transported into new homes through used items that harbor bed bugs. Carefully inspect these items before bringing them at home.
Adult bed bugs naturally are small in size, but they can cause significant health risks to humans. They are known to leave itchy and uncomfortable bed bug bites on their hosts, possibly resulting in skin irritation or allergic reactions in some individuals. Scratching the bites can also break the skin, potentially leading to secondary infections.
Furthermore, prolonged exposure to bedbug infestations can cause sleep disturbances and anxiety, as the fear of being bitten during sleep can lead to insomnia and stress. While these bugs are not known to transmit diseases directly and cause grave medical attention, the physical and emotional toll they can take on individuals can considerably impact overall well-being. Treating bed bugs is the ultimate solution to avoid these health risks.
While scents alone may not entirely get rid of bed bugs or guarantee they stay away, certain odors are believed to have repellent properties that may help deter them. These bugs are known for detecting and locating their hosts using various cues, including carbon dioxide and body heat. That said, the following scents are thought to repel or discourage bed bugs:
Lavender
Peppermint
Tea Tree Oil
Cinnamon
Lemongrass
While these scents may help deter bed bugs to some extent, keep in mind that they are not a substitute for professional treatment methods. These pests are resilient and can hide in various locations, making complete eradication challenging without the expertise of pest control professionals.
When traveling, taking precautions to avoid bedbugs is essential to prevent bringing these pesky pests back home with you. Here are some tips to help you steer clear of bedbugs while traveling:
Research Accommodations: Before booking a hotel or rental, read reviews and check for any previous reports of bedbugs.
Inspect Your Room: Upon arrival, thoroughly inspect your room. Start by examining the bed, including the mattress, sheets, and headboard.
Use Protective Covers: Consider using bedbug-proof mattresses and pillow covers to create a barrier between you and any potential bug that might be present.
Avoid Clutter: Keep your belongings organized around a possibly infested room. Bed bugs prefer cluttered areas.
Properly Launder Clothes: If you suspect exposure to bed bugs during your trip, wash your clothes in hot water after returning home and dry them on high heat.
Inspect Your Luggage After Travel: Once you return home, thoroughly inspect your Luggage and belongings before bringing them into your living space.
Use Bed Bug Traps: Consider bringing portable bed bug traps when you travel. These traps can help detect and catch any potential bedbugs in your accommodation.
Following these tips can minimize the chances of encountering bed bugs during your travels and avoid bringing them back home. Being proactive and vigilant can help ensure a pest-free and enjoyable travel experience.